Nancy Jones Professional Housekeeper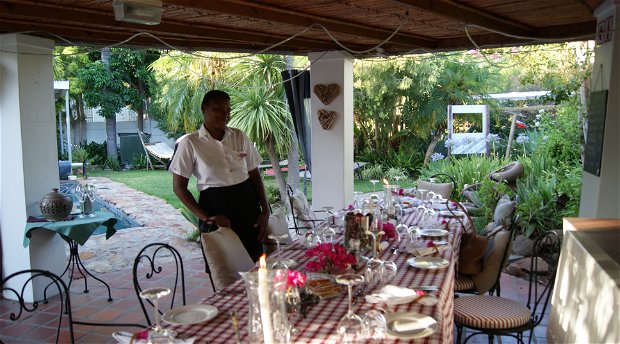 Intriguing life story of a never give up team member

My name is Nancy Jones from Zimbabwe. I started working at GuBas De Hoek as a housekeeper in 2012 before going back home 2014 only to return again in 2016.
I have learned so much from cleaning guest rooms, making beds and also how to even make and serve breakfast plus dinner.
As a person fond of children with two kids Alfa and Charity my ambition is attain a professional qualification in Education for small children and eventually own a Creche.
I always recommend Four Cousins Restaurant to our guest when we do not serve dinner because the place is elegant, child friendly and with a beautiful garden to sit outside.