Load shedding - Our lights are still on.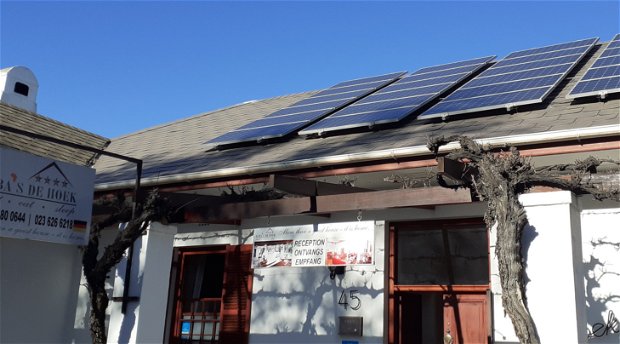 ESKOM is currently on stage 6 for load shedding, which means about 9 hours per day, there is no electricity in the country, but not at GUBAS DE HOEK meet eat sleep.
We're investing since 2013 in renewable energy, therefore our lights are still on.
To be sustainable and energy-friendly starts paying off.
We don't rely on noisy generators we rely on our battery system.

So it is the right time for a weekend break in Robertson. The weather will be nice.
Spoil yourself and celebrate 9. July 22 Arendigs famous winemakers dinner or
enjoy wine & dine and Cap Classique - in the Robertson Wine Valley. 
Gain from our last-minute special from R 685 per person/sharing incl. breakfast. Book now.