Springtime = Flower time in Robertson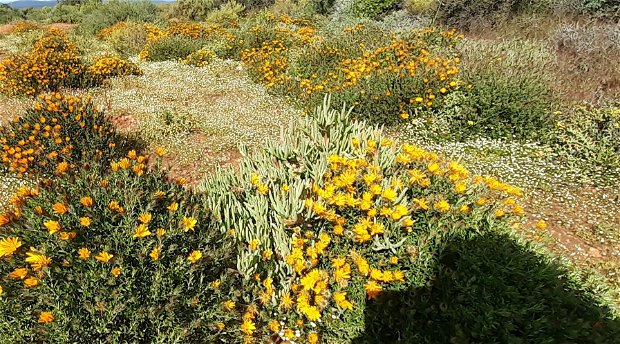 We were just returning from the West Coast with fantastic flower sights. So we went to search for the flowers in the Robertson Wine Valley. This is Balbina's tip for a nice flower and wine-tasting weekend in Robertson.
Arrive in Robertson, enjoy a beer tasting with a nice dinner at Four Cousins ​​restaurant in Robertson.
Our sumptuous breakfast makes you going for the day.
If the sun is out, start your nice 2 hours hiking trail around the Robertson airfield. Amazing sights of beautiful Karoo flowers are guaranteed.
Now one can go for wine. Rietvallei, Kranskop or follow the R317 to Viljionsdrift, at the banks on the Breederiver, where you can bark on a cruise. Enjoy the garden from Van Loveren and hide back to GUBAS DE HOEK to relax in the garden. Watch the sunset with a sundowner in your hand.
Several options for dinner are available.

Our breakfast awaits you for another fantastic day.
Make a stop a Graham Beck for a glass of bubbly, follow to the Karoo Botanical garden. Hide back to Cape Town.